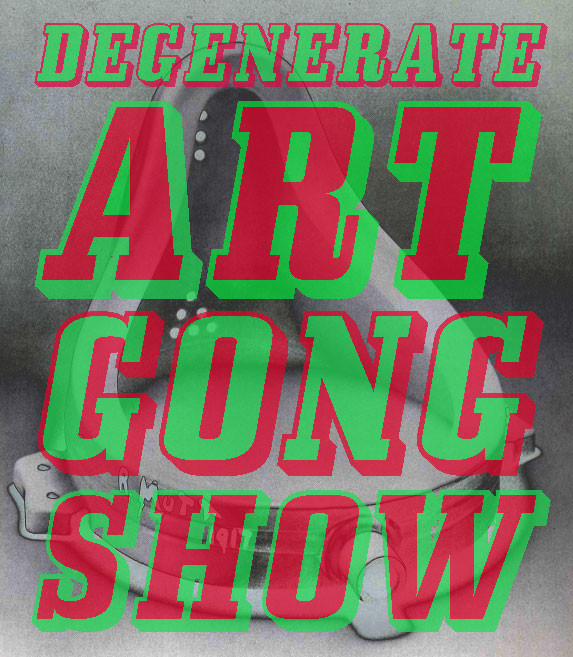 We are delighted to be holding another GONG Show as part of The Brighton £5 Fringe
ART in many forms that is BROKEN and dangerous will be JUDGED by a panel of experts. YOU the audience will ask questions and VOTE. The winner will get a CASH PRIZE and the artist in last place will be BANNED.
The third in a series of GONG shows by the mischievous Fortune Cats, this is a rare and random chance to contextualise your experience of art.
When: 23rd May 2013 7:30 doors, show starts at 8pm